#81 𝑽𝒊𝒔𝒊𝒃𝒊𝒍𝒊𝒕𝒚 - 𝑾𝒉𝒂𝒕'𝒔 𝑾𝒐𝒓𝒕𝒉 𝒀𝒐𝒖𝒓 𝑻𝒊𝒎𝒆, 𝑬𝒏𝒆𝒓𝒈𝒚 𝒂𝒏𝒅 𝑴𝒐𝒏𝒆𝒚.
𝑬𝒑𝒊𝒔𝒐𝒅𝒆
: 𝑽𝒊𝒔𝒊𝒃𝒊𝒍𝒊𝒕𝒚 - 𝑾𝒉𝒂𝒕'𝒔 𝑾𝒐𝒓𝒕𝒉 𝒀𝒐𝒖𝒓 𝑻𝒊𝒎𝒆, 𝑬𝒏𝒆𝒓𝒈𝒚 𝒂𝒏𝒅 𝑴𝒐𝒏𝒆𝒚.
When marketing our brick and mortar business, there's a myriad of ways to get the job done.
However, as brick and mortar business owners, we don't have unlimited time or monies to do all the things…yet.
As a Visibility Coach for Brick and Mortar Businesses, I want you to be the only option in town. And I believe getting face to face with potential clients is the absolute best way to do that.
𝗜𝗻 𝘁𝗵𝗶𝘀 𝗽𝗼𝗱𝗰𝗮𝘀𝘁 𝗜 𝘀𝗵𝗮𝗿𝗲 𝘄𝗶𝘁𝗵 𝘆𝗼𝘂 𝗮 𝗽𝗲𝗿𝘀𝗼𝗻𝗮𝗹 𝘀𝘁𝗼𝗿𝘆 𝗼𝗳 𝗵𝗼𝘄 𝗜 𝗵𝗲𝗹𝗽𝗲𝗱 𝗮 𝗳𝗿𝗶𝗲𝗻𝗱 𝗳𝗶𝗴𝘂𝗿𝗲 𝗼𝘂𝘁 𝗶𝗳 𝗽𝘂𝗿𝘀𝘂𝗶𝗻𝗴 𝗮 𝘃𝗶𝘀𝗶𝗯𝗶𝗹𝗶𝘁𝘆 𝘀𝘁𝗿𝗮𝘁𝗲𝗴𝘆 𝘄𝗮𝘀 𝗿𝗶𝗴𝗵𝘁 𝗳𝗼𝗿 𝗵𝗲𝗿.
Although face to face connection is hugely beneficial, I still want you to be strategic about it. So I also teach you how to be smart with your time, energy and money to make the most out of your marketing dollars.
•••
𝗟𝗶𝘀𝘁𝗲𝗻 𝗶𝗻 𝘁𝗼 𝘁𝗵𝗲 𝗽𝗼𝗱𝗰𝗮𝘀𝘁 as I share how I've done them in my business and what I've learned.
•••
𝗪𝗮𝗻𝘁 𝘁𝗼 𝗴𝗲𝘁 𝗺𝗼𝗿𝗲 𝘃𝗶𝘀𝗶𝗯𝗶𝗹𝗶𝘁𝘆 𝗶𝗱𝗲𝗮𝘀 𝗳𝗼𝗿 𝘆𝗼𝘂𝗿 𝗯𝘂𝘀𝗶𝗻𝗲𝘀𝘀? 𝗚𝗿𝗮𝗯 𝗺𝘆 𝗙𝗥𝗘𝗘 𝘄𝗼𝗿𝗸𝘀𝗵𝗼𝗽. 𝗝𝘂𝗹𝘆 22, @ 1𝗽𝗺.
In this workshop, I'm going to share with you at least 10 free or low cost strategies to get you more visibility, authority and brand awareness for your business. Making you the only option in town when people are looking for your products or services.
𝗛𝗮𝘃𝗲 𝗮 𝗾𝘂𝗲𝘀𝘁𝗶𝗼𝗻 𝗳𝗼𝗿 𝗺𝗲? Message me on Instagram. I'd love to consider your question for the podcast: @therebelwomenpodcast
𝘚𝘱𝘦𝘢𝘬𝘦𝘳, 𝘌𝘥𝘶𝘤𝘢𝘵𝘰𝘳, 𝘞𝘳𝘪𝘵𝘦𝘳, & 𝘔𝘢𝘮𝘢 - 𝘔𝘦𝘭𝘪𝘴𝘴𝘢 𝘙𝘰𝘴𝘦 𝘪𝘴 𝘺𝘰𝘶𝘳 𝘷𝘪𝘴𝘪𝘣𝘪𝘭𝘪𝘵𝘺 𝘤𝘰𝘢𝘤𝘩 𝘧𝘰𝘳 𝘣𝘳𝘪𝘤𝘬 𝘢𝘯𝘥 𝘮𝘰𝘳𝘵𝘢𝘳 𝘣𝘰𝘴𝘴 𝘣𝘢𝘣𝘦𝘴 𝘸𝘩𝘰 𝘸𝘢𝘯𝘵 𝘵𝘰 𝘤𝘳𝘶𝘴𝘩 𝘵𝘩𝘦𝘪𝘳 𝘯𝘦𝘹𝘵 𝘴𝘪𝘹 𝘧𝘪𝘨𝘶𝘳𝘦𝘴.
➡️ Join the 𝗙𝗮𝗰𝗲𝗯𝗼𝗼𝗸 𝗴𝗿𝗼𝘂𝗽
"The Rebel Women Group" is where we dive into tips, tools, strategies that helped me in my business to help you in yours. 
Join the group for FREE
➡️ Ready to Connect?

Feeling a bit lost in your business, .  Confused or not sure what's not working for you.  I'd love to chat. You can grab a 20 min. Badass to Kickass call with me FREE.  You'd be surprised what magic can happen in only 20min.  I'd love to serve you this way. 
#WithGritAndAdmiration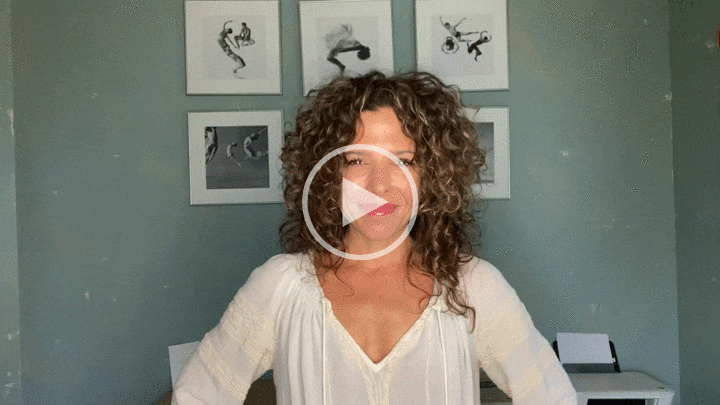 Listen to the Podcast on Your Favorite App!
Connect with Melissa Rose
When you are ready, here are a few ways we can help grow your service business.
 Subscribe to our weekly podcast The Rebel Women Podcast - For Brick and Mortar Bossbabes who want to crush their next six figures.
Grab my FREE Seo Google Workshop!  If you need more clients coming in your doors, this is a MUST for you! I teach you everything you need to do to get found on Google FREE. CLICK HERE. 
​
 Purchase a Badass to Kickass Strategy Session. An incredible way to get expert 1:1 coaching, strategy, and an action plan. 
​
 Get support right now with my Level UP Course. A library of content from mindset, to visibility, to team, to systems.  
​
 Join me for a 1:1 interest call for One on One Coaching Working one on one with clients is the best way to grow your business. Click to fill out the application and my team will connect with you to set up our call.  I'm so excited that past clients have had their highest revenue when working together!
A Little bit about Melissa Rose   

 In 2009, three weeks postpartum, Melissa started her business in her basement while her babies were in the pack and play.  With her passion, resilience and nose down, she created a business that has become "The Highlight of you Week" for her tribe, her team and her community. 
Now a visibility coach for brick and mortar businesses, Melissa guides other boss babes to a flourishing brick and mortar that provides for their own tribe - creating a legacy in their community.  
Melissa is a super mama of five kiddos, enjoys long hikes or playing in her garden.  At the end of the day you can find her snuggling up with a self development book with an ice cold beer.