#105: Are You Secretly Sabotaging Your Business?
#105: Are You Secretly Sabotaging Your Business?
Quite the question right? 😳
I'm sure most of us would have the gut response of, "Of course not! I'm working my tail off, doing all the things!"
AHA!
But please, I'm not shaming or making anyone feel guilty.
The reason for this episode is that I was recently hit over the head BIG TIME of how I was self sabotaging my life! Not just my business. When you have little fires in ALL areas of life it can be a challenging time, and the end of 2021 proved it.
However, I didn't even realize that I was the problem…until now. Hindsight is always 20/20.😏
In this episode I share a bit of my story and then bring it back to Visibility with 3 ways business owners might be hindering their growth without even realizing it. The good news? Once you're aware of what you're doing, you're 95% able to fix it.
Ready to take those goals you made and put some gas on them? Join my
90 Mastermind
starting April 7 & 8th (there are two separate groups) 
•••
𝗛𝗮𝘃𝗲 𝗮 𝗾𝘂𝗲𝘀𝘁𝗶𝗼𝗻 𝗳𝗼𝗿 𝗺𝗲? Message me on Instagram. I'd love to consider your question for the podcast: @therebelwomenpodcast
𝘚𝘱𝘦𝘢𝘬𝘦𝘳, 𝘌𝘥𝘶𝘤𝘢𝘵𝘰𝘳, 𝘞𝘳𝘪𝘵𝘦𝘳, & 𝘔𝘢𝘮𝘢 - 𝘔𝘦𝘭𝘪𝘴𝘴𝘢 𝘙𝘰𝘴𝘦 𝘪𝘴 𝘺𝘰𝘶𝘳 𝘷𝘪𝘴𝘪𝘣𝘪𝘭𝘪𝘵𝘺 𝘤𝘰𝘢𝘤𝘩 𝘧𝘰𝘳 𝘣𝘳𝘪𝘤𝘬 𝘢𝘯𝘥 𝘮𝘰𝘳𝘵𝘢𝘳 𝘣𝘰𝘴𝘴 𝘣𝘢𝘣𝘦𝘴 𝘸𝘩𝘰 𝘸𝘢𝘯𝘵 𝘵𝘰 𝘤𝘳𝘶𝘴𝘩 𝘵𝘩𝘦𝘪𝘳 𝘯𝘦𝘹𝘵 𝘴𝘪𝘹 𝘧𝘪𝘨𝘶𝘳𝘦𝘴.
#WithGritAndAdmiration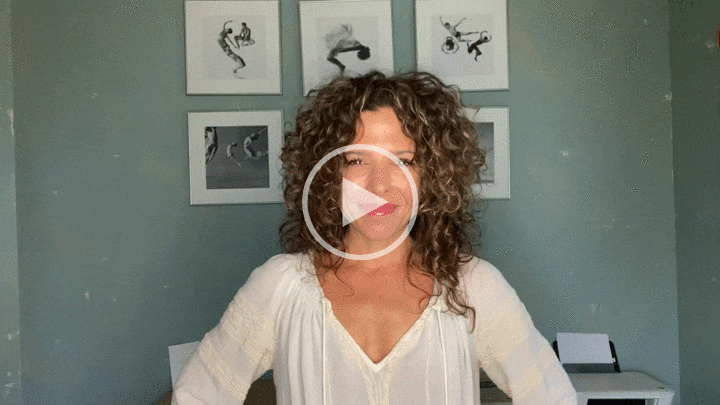 Listen to the Podcast on Your Favorite App!
Connect with Melissa Rose
When you are ready, here are a few ways we can help grow your service business.
 Subscribe to the podcast! CLICK HERE
Grab my FREE Seo Google Workshop!  If you need more clients coming in your doors, this is a MUST for you! I teach you everything you need to do to get found on Google FREE. CLICK HERE. 
​
 Purchase a Badass to Kickass Strategy Session. An incredible way to get expert 1:1 coaching, strategy, and an action plan. 
​
 Get support right now with my Rebel Women Course. A library of content from mindset, to visibility, to team, to systems.  
​
 Join me for a 1:1 interest call for One on One Coaching Working one on one with clients is the best way to grow your business. Click to fill out the application and my team will connect with you to set up our call.  I'm so excited that past clients have had their highest revenue when working together!
A Little bit about Melissa Rose   

 In 2009, three weeks postpartum, Melissa started her business in her basement while her babies were in the pack and play.  With her passion, resilience and nose down, she created a business that has become "The Highlight of you Week" for her tribe, her team and her community. 
Now a visibility coach for brick and mortar businesses, Melissa guides other boss babes to a flourishing brick and mortar that provides for their own tribe - creating a legacy in their community.  
Melissa is a super mama of five kiddos, enjoys long hikes or playing in her garden.  At the end of the day you can find her snuggling up with a self development book with an ice cold beer.  
TRANSCRIPT:
Are you self sabotaging your business? I know that seems like a super dramatic word. But we all have ways in which we're not showing up in our business the way we could. And it all centers around this beautiful topic, my favorite, 'mindset'. Let's get real.
If you're running a brick and mortar business, raising some kiddos and juggling all of life's offerings, let's be real and call you what you are. You my friend are a rebel woman, you've put your blood sweat and tears in creating a storefront that lights you up, serves your clients well and contributes significantly to the community you love. You are my hero. And I'm pretty sure we could sit down and talk shop for hours cause I get it! I have a brick and mortar business myself for over 12 years, a handful of kids and a few passion projects that I love like this one. Hey there everybody. My name is Melissa Rose and I am your visibility coach for brick and mortar businesses who want more clients coming in their doors. I have a passion for helping and serving those who are also living life on the edge going for their dreams and creating a legacy through their kick ass business. In this podcast, we're going to share the nitty gritty of running a successful brick and mortar business. We're going to share stories we're going to talk strategy, and we're gonna learn practical tips that leave you inspired, empowered and equipped to create the life of your dreams. Are you ready? Let's get real.
Welcome back to another episode of Brick and Mortar Visibility. We are at episode 105, and you guys we are celebrating two years. We have done the podcast for two years and for those of you that have been with me from the beginning, you know that we have done some reiterations in the show, we have called it a few different names. And we have dialed into Brick and Mortar Visibility which is what feels right and good and it is awesome because I'm super passionate about that Brick and Mortar business owner making sure you are the only option in town for your industry. For those of you that are brand new, welcome! My name is Melissa Rose and I have a Brick and Mortar business that I've had for 12 years and I am super passionate about helping other Brick and Mortar businesses stay in business past 10 years and beyond. I want you to succeed I want your business, your name, your brand, to be the name and brand people know about when they're thinking about who to go to in your industry. So welcome!
Before we launch into today's topic, which I'm just kind of excited about. I always say this every week but you guys I generally don't do a lot of batching of podcasts because things come up and I want it to be real and authentic and timeworthy, time sensitive. And although this topic you could listen to a year from now or two years from now. I got hit over the head with it this past week.
Okay, so before we dive into that, I do want to offer you some free resources that I have. For those of you that are newer in business let's say you're a year in business, couple years in business and you have not yet set up your Google My Business page. As a local Brick and Mortar business owner I need to tell you, You have to do this. This is so vital to your business because people are looking for you in your town. And if they can't find you when they do a Google search, you're not going to be found. Okay, so please do that. I have a workshop completely free at msmelissarose.com and it's right there on the homepage and grab it, it will teach you how to Geo Set your pictures. It'll teach you how to set up everything so that you are being found by the perfect client. You want to make sure you're found by the right person. We want to make sure we're putting the right information out there. I talk about Google reviews, I talk about setting it up, I talk about the pictures and the videos and all the things that you should do, saving yourself time so that you can be found. So make sure you grab that if you haven't done it even if you have done your Google business page. Watch that video because you can speed it up. I'm a big fan of speeding things up in fact speed me up right now. I sound way smarter if I talk faster, and look at that video because there are some nuggets in there that people didn't realize that you could do and it really helps your SEO. The second workshop that's on my homepage msmelissarose.com is my 'Three Visibility Strategies' you must be using in your business. This is a speech that I often do in fact, I'm doing it tomorrow for a women's group. But this is a workshop that I've done personally but it is now evergreen. And so many people feel they need to do all the things visibility. Of course on this podcast, we talk a lot about visibility, but I am super super adamant that we strip away all the excess and do what's right for you. And in order to figure that out you need to know what options you have available to you, what feels right and kind of what you're going into so go and find that workshop 'Three Visibility Strategies' you must use in your business, again that's on my homepage and grab it. And then the third option is my favorite list of books. Now my favorite and growing list of books because I read almost a book every week, okay? And a lot of these are business books, but I do put in some fun things every once in a while. And this is an ongoing list. So if you grab it last year grab it again uploaded and just see if you're reading the same things I am or if there's some things that you like, Oh, I haven't read that yet. And she's reading that, so grab it, the simple way to just connect and learn a little bit about each other and I would love to get your input if you're, if I'm missing a book that needs to be on that list. Please tell me! so everything is on msmelissarose.com. So go ahead and get your free stuff there.
Okay, so this topic today is how are we self sabotaging our business and you guys, I had a huge AHA this past week, but this is not a new AHA it just was aha, it was an AHA again. Okay, do you ever have that like, Oh, I've done that yet again. So here's the deal, y'all. You all are smart. You're super smart, and you're super brave because you are opening up a storefront that takes courage, guts, grit, a lot of sweat, blood and tears, right? so you are my heroes. I tell you this, and you are probably doing a visibility strategy already and you're getting some results. That's great. Awesome. But how are you self sabotaging? Now, I'm going to talk about visibility but there's other ways in life we self sabotage and this is where, it was hit over the head with me. So I'm going to share with you my story on how I was hit over the head this past week.

We need to back up and go to the beginning. Melissa Rose grew up on a dairy farm in Wisconsin. I know that sounds totally cliche, but it is what it is. I was the oldest of four kiddos. I worked and helped all the time. My parents were dairy farmers. If anybody knows anything about agriculture, it is basically you don't sleep, you work all the time. So I helped. I did not do sleepovers. I did not have friends over, I did not go to friends houses, I do not know really how to have fun unless it involves work and I figured out a way to have fun doing it. I was really involved in forage, we had cows I was genuinely, it was a lot of work to do that but I had a blast doing it. I took dance classes, I sang, I did acting, I did forensics , so I was in arts as well. But I worked and I helped my parents raise the siblings and all the things. So I didn't equate value, worth, love unless I was doing something and unless it was hard, okay, unless I overcame something and it was difficult and hard. Did I feel worthy of love? And did I feel worthy that I should get paid for it? Okay, so that carries through into high school into college and into my business. I also need to say growing up on a dairy farm was very stressful financially, and there was a lot of money conversations and when I say conversations they were heated conversations with my parents and my parents also had this relationship that some would describe as 'toxic' but they didn't show love in ways that other people showed love. Okay, granted, they're still married and they show love so much better now, but growing up they did not. So I had that experience. Now fast forward. I get married when I was 24, 23. And it was not good from the get-go. However, I equated hard work, challenge, a little bit of toxic behavior as normal because that's what I grew up with and that's what I knew. And that's what I equated, Well, this is going to work and this is going to be great because it's hard and it's got to be hard and in order for things to be amazing, it's going to be hard. And 15 years later that marriage dissolved. Then I invest in my business and I really grow and hire a coach and I had some success and I had some really easy success. Like 'I felt guilty taking the money' success. And my business coach was like Melissa, no, that's the way it should be. You need to dive into that. That's, that's what's right. And as much as I wanted to you guys I really really struggled with that. And I genuienly, I even talked about it because this was probably three years ago. And how I felt that I wasn't worthy of receiving it receiving the business because it felt so easy.
Okay, fast forward another year or so and I meet a gentleman and we end up dating for two years. And I remember thinking this is too easy. This is, this is like no drama. This is nice. This can't be right. This just can't be right because there's no tension. There's no, There's no chaos. And you see how my past, I self sabotage a beautiful relationship because I was used to crazy and chaotic and toxic and just busy and sometimes the busy if I'm not busy I'm not doing something right. And not to say that that two year relationship could have been more it wasn't right. However, he was a good person and that's where I also struggled because I was like he is such a good person. This is easy. Why is it not working for me? So I self sabotage that as well.
Now just recently in 2021 I am running on all cylinders. My brick and mortar is doing well but I lose some teachers and they told me they were going to be leaving me because of school and life and other things. I'm working on my coaching business, I am speaking, I am presenting, I'm doing webinars. I am doing all the things in 2021. And I kind of get a high when people say, 'oh my gosh', you're doing so many things. And so it just fuels this energy this this feeling of keeping up, it fuels the hamster wheel of crazy and chaos, right? And I was self sabotaging my business by doing so many things. And things just kind of imploded at the end of 2021. They imploded in my family, they imploded in relationships and they imploded in my business. So little fires in all those places at all the same times just forced me to realize I need to scale back. So I have made some decisions to pull back in certain areas, let go of certain relationships and really dial in on what is working.
So do you see how that story of self sabotage rippled into everything because I was used to crazy, busy, sometimes toxic energy, And I was so used to that, so when I did have it, it felt off. It felt weird. I didn't know how to do that. So the good news is, 'awareness', 'awareness' is huge. All right, awareness is huge.
So now how the heck does this relate to you and visibility. Alright, so I want to bring it back to the visibility in your business. How are you self sabotaging? I did a podcast recently with Natalie Eckdahl, I'm gonna pull up the number here. So in Episode 98, Natalie Ekdahl talks about 'reset your mindset'. And business is so much of mindset, getting the right mindset and realizing what we're doing. So I'm going to talk to you today about three different ways that you might be self sabotaging your business via visibility. Alright?
So number one, you might be researching and learning. And this is one of my ways that I self sabotage. Right? I am a 4 on the Enneagram. For those of you that don't know what the Enneagram is, it is this wonderful tool of self development where you can learn, why you act the certain ways you do when you're in a good space and why you act the way you do when you are not in a good space. For me I use this assessment for my team so I can motivate them or encourage them in ways that makes sense or I can understand why they are acting the way they do based on the Enneagram and it's been super helpful for me. Okay, so that's a side tangent, but I am a four. So a four is a very creative person, a four is somebody who's gonna just do things a little differently than everybody else, who wants to stand out. They may wear clothing that's a little bit just different. I have big curly hair for those of you that haven't seen. So I just wear my hair really big or wear up in a big messy bun, which isn't that unique. But anyway, I try to just stand out a little bit different and I'll do things a little bit different. And that's awesome. Unless there is a guide or a way to do things and or somebody's telling you to do something i,e. even a recipe, like if you're cooking something or baking something and you don't quite follow the rules. That is what I do you guys. I'm terrible. I'm not a good baker because I'm not patient enough and I just don't like to measure. And cooking, okay, well, that's about that's about that much and I can never measure and I kind of make, do my own thing. So that's a four. So when I am doing something, I will procrastinate. So this is all under the umbrella of procrastination. I will procrastinate by researching or trying to do it just a little bit differently or investing in somebody to give me permission to do something, even though I am not following the directions. Okay, so that is how I self sabotage but you might be researching something or investing in a coach or a mentor or a mastermind looking for somebody to tell you exactly what to do when you actually need to make the decision and do it. So you're waiting for that.
The second way you might be self sabotaging your business, is by being a perfectionist. I don't have this quality. I'm totally okay with B-plus work, but my perfectionist people out there. I love you and I wish I could be more like you. However, so many of you do not just go forward and you're holding yourself back. You have a great product or service or an email or a blog or an idea and you just keep perfecting it and you might go into that research mode or you might go into asking or you might go into investing in a coach or whatever. So that perfectionists, I just want you to take a breath and go for it. But that is a super big way many people self sabotage your business and here's the thing you guys, it's never going to be perfect. You're always going to tweak and make it better. So I just really challenged you to be okay with B-plus work. I remember siting you guys at a dinner table. It may have been Thanksgiving and we were talking and something about the quality of work and I said well, I'm not a perfectionist. I'm okay with B-plus work. And my mom goes well why would you be okay, it should be, it should be A-plus work all the time. And my dad and I just made eye contact and smiled at each other. Because This is why my mom's not a business owner. But just so funny on how I'm like no, it can't be A-plus work all the time. Yes, there can be A-plus moments but A-plus work all the time. It's just you're setting yourself up for failure. So take a break or take a breath and and avoid the procrastination there. And the self sabotaging you're doing in your business and be okay with B-plus work.
Okay, so the first one was researching things to death, finding that person, or thing to give you permission to do it. All right? When ultimately we have to make the decision and that's the hardest part, right? Make the decision to do it. The second thing is perfectionism.
And the third thing that I believe business owners are self sabotaging their business is by not diving deeper into their one thing. I am going to use the example of collaboration. That is one of my favorite ways to do visibility is collaborating with other businesses or people. And you may do that. And you may try a certain collaboration. Let's say you're doing workshops and you decide you're going to do workshops and you're going to do one workshop a month and you try it for three or four months and you don't get the results you want. So then you change and you say forget it. I'm going to do Facebook lives on my page. And I'm going to say you did not take long enough to do the first strategy and you didn't dive deep enough. Yes, workshops are one way to collaborate but there's other ways to do collaboration. You could go to their space and hold a workshop. They could come to your space and hold a workshop. You could do an IG live and collaborate, and you could have affiliates where you're linking up arms and share that out to your network digitally. There's so many ways and different ways to do collaborations. And diving deeper in that, so many times we do not give ourselves enough time to see if the strategy works. And we don't dive deep enough in that strategy to make it work.
So are you self sabotaging your business in some way? Chances are you are but now that you're aware of it, you can be mindful of it. Right? So maybe you are procrastinating by researching or by looking for somebody to give you the permission to make the decision. Maybe you are a perfectionist. And you just have to have everything right and it has to feel right and look right and be right before you take the action. Or maybe you're just not diving deep enough and giving it enough time and you're jumping from shiny object to shiny object, different strategy to different strategy and not being consistent and we all know 'consistency' is the name of the game, right? So I hope that was helpful. I don't want you to feel down about yourself. I want you to be aware.
Did you learn something today? Did you realize, 'huh, this might be why?' And you guys that's like 95% of it, right? Being aware. Realizing, Okay! now the next 5% make the decision and change it. Okay. I am so proud of you. You're lasting another day, another week, another month, another year, perhaps in business. Being a business owner in this time is so so hard, so so challenging. We have so many things thrown at us right now. So I am sending you all, 'a virtual hug' because I get it. I get it as a business owner for 12 years, This is a challenging time. So I am here for you, DM me on Instagram. I would love to hear your takeaways or screenshot this show and put it on your stories so I can shout you out and tag Brick and Mortar Visibility Podcast. And I would love to shout you out on my platform as well.
Okay guys, thanks so much for tuning in. Share this with a friend if you have a business bestie who you think would love it as well? All right, take care guys. We'll see you here same time, same place next week. Peace! bye bye!
Oh my gosh! you're still here. You are such a rebel women, I have to meet you. Come on over to the Rebel Women Tribe on Facebook created for brick and mortar business owners just like you. In this group we empower, encourage and support each other and every week I come in and share with you a tip, tool or strategy that I'm learning in my brick and mortar business to help you in yours. And you guys this is the real stuff, the nitty gritty in real time of what's going on. So come on over to the Rebel Woman Tribe. on Facebook. I can't wait to meet you!