#111: {What's Working Now} Create Sold Out Events - Stress Free 🙌🏻
#111: {What's Working Now} Create Sold Out Events - Stress Free 🙌🏻
As a small business owner, visibility is HUGE! 🙌🏻
And when we hold workshops, events or classes we want to have the room packed with potential clients.
There is nothing worse then putting in the time, energy and resources to have a small showing of people - or worse - cancel the event because of low numbers.
So let's work smarter….NOT harder.
Ready? I got you.
The average person needs to see something 7 times before they buy. But with all the options for people to see your message, I double that number.
So today I'm going to share my 5 step framework so you are guaranteed at least 14 ways you can promote your event so you are having sold out events consistently! Don't worry… I lay it all out for you.
Let's get real!

•••
𝗛𝗮𝘃𝗲 𝗮 𝗾𝘂𝗲𝘀𝘁𝗶𝗼𝗻 𝗳𝗼𝗿 𝗺𝗲? Message me on Instagram. I'd love to consider your question for the podcast: @therebelwomenpodcast
𝘚𝘱𝘦𝘢𝘬𝘦𝘳, 𝘌𝘥𝘶𝘤𝘢𝘵𝘰𝘳, 𝘞𝘳𝘪𝘵𝘦𝘳, & 𝘔𝘢𝘮𝘢 - 𝘔𝘦𝘭𝘪𝘴𝘴𝘢 𝘙𝘰𝘴𝘦 𝘪𝘴 𝘺𝘰𝘶𝘳 𝘷𝘪𝘴𝘪𝘣𝘪𝘭𝘪𝘵𝘺 𝘤𝘰𝘢𝘤𝘩 𝘧𝘰𝘳 𝘣𝘳𝘪𝘤𝘬 𝘢𝘯𝘥 𝘮𝘰𝘳𝘵𝘢𝘳 𝘣𝘰𝘴𝘴 𝘣𝘢𝘣𝘦𝘴 𝘸𝘩𝘰 𝘸𝘢𝘯𝘵 𝘵𝘰 𝘤𝘳𝘶𝘴𝘩 𝘵𝘩𝘦𝘪𝘳 𝘯𝘦𝘹𝘵 𝘴𝘪𝘹 𝘧𝘪𝘨𝘶𝘳𝘦𝘴.
#WithGritAndAdmiration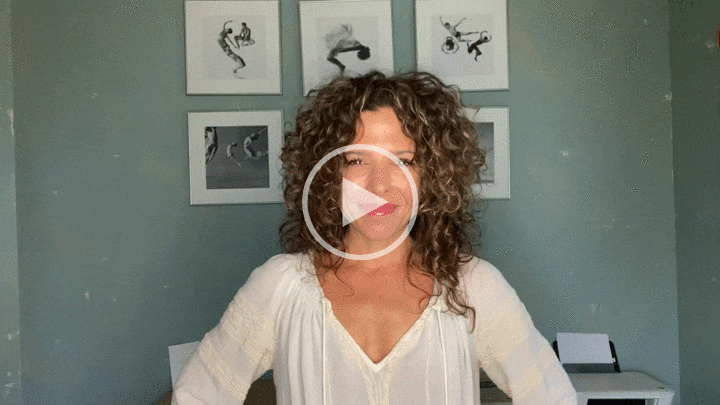 Listen to the Podcast on Your Favorite App!
Connect with Melissa Rose
When you are ready, here are a few ways we can help grow your service business.
 Subscribe to the podcast! CLICK HERE
Grab my FREE Seo Google Workshop!  If you need more clients coming in your doors, this is a MUST for you! I teach you everything you need to do to get found on Google FREE. CLICK HERE. 
​
 Purchase a Badass to Kickass Strategy Session. An incredible way to get expert 1:1 coaching, strategy, and an action plan. 
​
 Get support right now with my Rebel Women Course. A library of content from mindset, to visibility, to team, to systems.  
​
 Join me for a 1:1 interest call for One on One Coaching Working one on one with clients is the best way to grow your business. Click to fill out the application and my team will connect with you to set up our call.  I'm so excited that past clients have had their highest revenue when working together!
A Little bit about Melissa Rose   

 In 2009, three weeks postpartum, Melissa started her business in her basement while her babies were in the pack and play.  With her passion, resilience and nose down, she created a business that has become "The Highlight of you Week" for her tribe, her team and her community. 
Now a visibility coach for brick and mortar businesses, Melissa guides other boss babes to a flourishing brick and mortar that provides for their own tribe - creating a legacy in their community.  
Melissa is a super mama of five kiddos, enjoys long hikes or playing in her garden.  At the end of the day you can find her snuggling up with a self development book with an ice cold beer.  
TRANSCRIPT:
If you're a brick and mortar service-based business that holds events or classes or sessions where you bring in people to get a taste of what you offer in efforts to gain more clients. I am so excited about this episode because I want you to pack the house consistently. Let's get real!
If you're running a brick and mortar business, raising some kiddos and juggling all of life's offerings, let's be real and call you what you are. You my friend are a rebel woman, you've put your blood sweat and tears in creating a storefront that lights you up, serves your clients well and contributes significantly to the community you love. You are my hero. And I'm pretty sure we could sit down and talk shop for hours cause I get it! I have a brick and mortar business myself for over 12 years, a handful of kids and a few passion projects that I love like this one. Hey there everybody. My name is Melissa Rose and I am your visibility coach for brick and mortar businesses who want more clients coming in their doors. I have a passion for helping and serving those who are also living life on the edge going for their dreams and creating a legacy through their kick-ass business. In this podcast, we're going to share the nitty-gritty of running a successful brick and mortar business. We're going to share stories we're going to talk strategy, and we're gonna learn practical tips that leave you inspired, empowered and equipped to create the life of your dreams. Are you ready? Let's get real.

Hey there, everybody. Welcome back to another episode of Brick and Mortar Visibility. How are you? So good to be here. And I'm super excited about today's episode because it's all about maxing out your efforts when doing a class or a session or an event or even if you have a promotion coming up, you want all the effort that you put into it, whether it's time, resources, team, thought, all the things to have an amazing result. And I want to share with you my framework in how I do this so that you are getting the most bang for your buck. When people come for these sessions or events or even your promotion that you put out there, you want people to see it and buy it and come in your doors.
All right. So before we dive into that, I want to give a listener shout-out, I love these! I do a little happy dance all the time. If you have not left a review for Brick and Mortar Visibility, I invite you to do that. They mean the world to me. This is a labour of love. I give out free content here on the podcast. I share tips, tools and strategies that I learned in my brick and mortar business to help you in yours. So when you leave an honest rating and review, it just genuinely warms my heart so much so this one is from Msnini of Six. She says "Fabulous, as a small business owner, I find Melissa's podcast to be inspirational, motivational, and loaded with practical tips. She's easy to listen to and easy to relate to. The guests that she has on the podcast are equally motivational." Well, thank you so much. I'm glad you could relate to my little life here. Thanks for leaving those kind words. That just means so much.
All right, we're going to dive in. For those of you that are new, welcome. I am a brick and mortar business owner. I have a dance studio of twelve years. I have a team, and I have a coaching business that allows me the flexibility, freedom to coach other business owners who serve their community. And I help you get more people in your doors so that you can create more profits so that you can then have more time freedom by hiring help and getting things off your plate. Okay? So in order to have the time freedom, we need to have more people coming in the door. So we focus on visibility to get more people in the door. So I want your events, your classes, your promotions to be sold out. How many times do people have to see something before they buy? The statistic out there is seven! But I would beg to differ that it's double that because people are bombarded with more things. So I literally am going to say people need to see it 14 times. But here's the deal. They are not going to see it 14 times the same way. We need to be creative. We need to think out of the box. We need to think differently. I'm reading Mike Michalowicz's book Marketing Differently, or it says 'Get different, Marketing that can't be ignored' So how are you going to do it differently? You're going to have the One promotion or event, but you're going to market it 14 different times, differently! Does that scare you? Don't let it scare you. I'm going to help you out.
First of all, we need to promote this event well before it happens. I can't tell you how many times I've seen a business owner decide that they're going to hold a class or event two weeks out. And I'm like, oh, my goodness, no. Our lives are busy. 90% of people, I think plan. And then there's the 10% that don't plan and go, oh, yeah, I'm available that night. And that's awesome. But that's not the norm. I think most people have their schedules. They have their life and it's booked out. They have that calendar and they're using it and they're seeing, oh, I'm busy that night. I can't. So we need to promote it. So first off, step one, four to six weeks out. We need to save the date. We need to tell people about this. The first place I want you to do this is in your email list. You are going to email the people that have loved and supported you and trusted you with their business and email them that you have this event or promotion going on and let them know about it. You're also going to do a social media post. Now, the cool thing about this is that you can create something that you've done in the past, and one way to do a social media post is with a 'Reel'. And maybe you've done this event or promotion in the past and you can share that 'Reel' again and say our next event is blah, blah, blah, and get the dates there. So you're showing a past highlight of promoting the upcoming one.
In our business, in my studio, we do 'Eventbrite' and we also do Facebook events. I have people comment that they are so thankful they put it on 'Eventbrite' because that's open to everybody and they see it. So does the Facebook page, but it just gets more people seeing it. Okay? So have you done an 'Eventbrite' for your events or sessions and the same thing with a Facebook event and then making sure you share that. But we'll talk about that later. We need to make sure this is on your blog. All right. Google is constantly looking to see what we do, and the more we update our blog, the better. So make sure it's put on your blog and therefore email it out to your people.
And then another thing that is often forgotten about is literally printing off a flyer or a half sheet of paper or whatever it is to give to your current clients to hand out as you're out and about to share with people at networking events. When people touch it, they're going to have an impression. Okay, so that's a different way to share the same thing. They're scrolling on social media. They might open the email, but when you hand them that physical piece of paper, they're going to look at it, they might throw it away, but they actually touched it. Okay? So that's all four to six weeks out. So that's a bunch of things right there that you can do.
Then once you've done that at four to six weeks, the rest is duplication and being even more consistent with it or adding fuel to the fire. So about two to three weeks out, you're going to make a weekly email talking about that event or promotion. Social media, up it maybe to two times a week. All right? And then share things to your stories so that social media post is always going to be shared to your stories. The trick to getting more visibility is to tag past participants. Maybe you have a group picture, or maybe you have a picture in action or a 'Reel' from past events. You're going to share that to your stories and tag the people that are in them. Now they can choose not to do it, or they can choose not to share it on their platform. But you're reminding them that, hey, this happened, you did it. Maybe you know other people that want to do it.
Then two to three weeks out, this is where I want you to privately message people that should be coming. Let them know about it. Tell them you are thinking about them. Tell them that, oh, you missed the last one. But we have a new one coming up and share that with them. This is huge! This one is old-school. This one is harder. This one takes time. This one is not scalable. I get it! But this is the one that sets you apart. Call them by name and message them. You can DM them with a voice memo. You can send a video, you can text them, you can call them. Those are all different ways to touch them personally and check in with them.
I recently had an event at the studio. The event was held on Wednesday. The Sunday before the event, we literally had two people registered. Not ideal, okay. And we were doing all these things, but we did not personally message yet. So I had the instructor. I said, hey, I think it would be really beneficial if you, not me, the owner, but you the instructor, messaged out people who you think would be in that. Within about three days, we had a sold-out event. It was awesome, but it was because she did that and she just, hey, Suzie, I think you should be part of this event. I want to make sure you know about it. So 'private messaging', okay?
All right. And then the week of the event, daily post, sharing to stories. You can do some more emails if you wish. We really almost a daily email like, hey, it's not too late. We still got this, making sure that if you have email software and you're not bombarding the people that already registered, because that's just insulting that you don't know that. And then private messaging. Okay?
So that is my runway to get a sold-out event. But it doesn't stop there. Okay? The 'after the event' is just as important. So you have the event. It is awesome. You have lots of people there. I want you capturing photos. If you cannot be that person, maybe you're the person, the point person. You need to delegate somebody to take pictures or take video clips so that you can use this. You are, the next day, going to email the people that participated. We need to make sure we're collecting the emails when they come in, all right? And usually, they're signing up and you're getting their email. So that's not an issue. But you are going to say thank you for coming and you're going to tell them or share with them why it was appreciated and hope they received the transformation that you promised. And then in that email, hopefully maybe you have another event or another step for them to take. Maybe it's 'join the class' or maybe it's 'book a session' or whatever it is, but that one call to action in that email. And then a week later, I want you to do a throwback to when we had our sold-out event, blah, blah, blah. And you can do a social post. You can do a 'Reel'. You can put it in your blog and newsletter. So now you are highlighting what happened, how successful it was. You're creating the desire, the FOMO for the next event. And hopefully, you have a next event on the calendar. Maybe it's not for six months and that's okay, but you're teasing it out already. Hey, we have this. It was super fun. If you want to be part of the next one, save the date. It's blah, blah, blah. And you're set up to go. And now you have that content. So when you're four to six weeks out in the next event, you can pull up that social media, pull up that 'Reel', pull up that IG-live or whatever you did and share it again to promote your upcoming event. I hope you're following that. Okay?
So big mistake I see when we're holding these events or promotions is that we're not giving ourselves enough time. We need to create a runway. And I genuinely am huge about four to six weeks out, about teasing it out, letting people know. And then you just increase the repetition so that they have to see it 14, 20 times before they buy. Hopefully, they're buying sooner, but we have no excuse. You can go back and say no. I put it out at least 20 times different ways to my audience so that I can fill that event. Okay?
I hope that was helpful because there is nothing worse, you guys, than taking the time and energy and having only a couple of people show up. And I get it. Every person is valued and who's meant to be there is meant to be there. But it's deflating. It's so deflating when you put so much love and energy and time into putting on an event or promotion and you don't get the numbers there. So I want you to do everything, everything you can on your end to get yourself the results that you deserve. Okay?
If you would like to work together, to plan this out for your business, I invite you to come on over to 'msmelissarose.com' and click the 'Work with Me' tab. And there are different ways that we can dive in together and work. Whether it's a strategy hour, whether it's being part of my small Rebel Women Mastermind, or one on one coaching. I would love the honour to help you grow your business, scale your business so that you create the time freedom that you deserve and can enjoy. All right, guys, I hope this was helpful. Dm me on Instagram, Brick and Mortar Visibility and tell me your takeaways. I would love to hear from you. All right? Have a great week. We'll see you here. Same time. Same place next week. Peace. Bye-bye.
Oh, my gosh, you're still here. You are such a rebel woman. I have to meet you. Come on over to the Rebel Women Tribe on Facebook created for Brick and Mortar business owners just like you. In this group, we empower, encourage, and support each other. And every week I come in and share with you a tip, tool or strategy that I'm learning in my brick and mortar business to help you and yours. And you guys, this is the real stuff, the nitty-gritty in real-time of what's going on. So come on over to the rebel women tribe on Facebook. I can't wait to meet you.