My Favorite 4 Letter Words
WTF?

(Why the face! I love me some Phil Dunphy from Modern Family) 
We're gonna talk about my favorite 4 letter words. 
They are the Best! 
They are music to my ears. 
They make me flippin' giddy. 
You're gonna love 'em.
Are you ready? 
.
.
.
FREE HELP. 
Perhaps it's because acts of service is my #1 love language.  (Gary Chapman for the win) Or maybe because I'm a mama with five kiddos and a couple of businesses who's trying to stay one step ahead of the drama... which let's be real,  it's more like a dance.  One step forward, two steps back. Thank goodness I'm a dance teacher. 
But what's even better then FREE HELP?  
. 
. 

.
Free Help that can READ my MIND! 
HA!
Good luck with that, right?  Since that's wishful thinking, I'll take the runner up,
"Free Help that can Do the job Better & Faster then me."

So... what's my point? 
Well four years ago, this week, I was thrown into a situation where I needed to either work my "hobby" into a business, or get a "Real J. O. B."  And since I wasn't about to give up on my "hobby dream,"  I needed to get some major help in marketing and the tech side of my business, which meant I needed to hire someone. 
"But I have no extra money to hire."
(Anyone utter that phrase?  Yea, it was my mantra for awhile too.)
Lucky for me, when I'm panicky,  I talk. (shocking... I know)
Also lucky for me, I have some amazing friends. Friends that actually will tell it to me straight and problem solve with me.  Well, the week that I happened to be whining about my first world problems, I had three different people suggest I get an intern. 
what? 
really? 
huh. 
WHY DID I NOT THINK OF THAT? 

(because when you're in the weeks you can't see! This is why you need a coach, mentor or some business minded friends.)
You guys. 
As a business owner/entrepreneur, fresh off a divorce, I had tumbleweeds in my bank account.  I surely didn't have the cash to hire the virtual assistant, or graphic designer or operation management person, so this idea was GOLD!  So I put it out to the Communications Departments of my local universities, and had some lovely applicants.  I interviewed a few different ones, and found my gem!  
Meet Dena. (isn't she cute?  she's super smart too)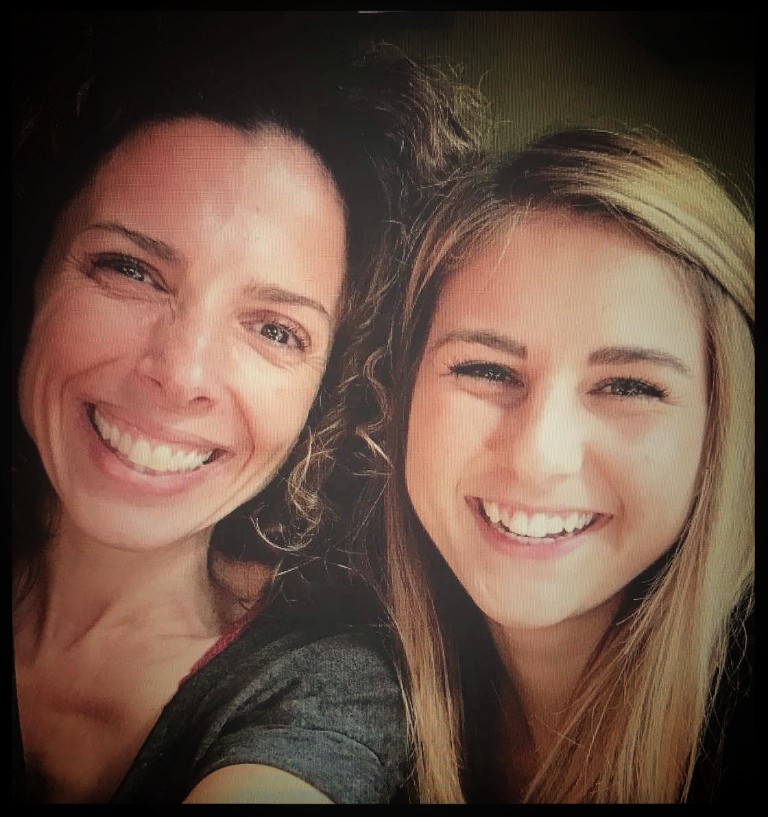 Dena has been a life saver in helping me connect the dots to my branding, marketing, messaging, and social media.  From launching my new website, to bringing my brand into a cohesive look, to helping me take my digital look to the next level.  Dena was super organized, respectful, efficient, and left me with a pretty blueprint so I could continue and stay consistent with the efforts she created or pass them off to another future hire. 
What's even more awesome? I get to call her up when I need help with my next project(s.)  She already has a head start on who I am as a business, so she can help propel me to where I'm envisioning way faster and so much better. 
Don't get me wrong.  It's not always smooth sailing, but it is way less painful then me trying to figure out something for three hours when it takes her minutes...or sometimes seconds. 

So.
Maybe you're needing an extra hand.  Maybe you're like I was, and don't even know where to start? I'm here to help.   I have a little PDF for you to help you jog your brain CLICK HERE. Grab my free pdf with a list of ideas on how an intern could help you take your business, your side hustle or maybe just some things off your plate so YOU can be the best YOU. 
Shining YOUR light BRIGHT, at what You do Best. 
Sound good? 
Hope this helped you as much as it helped me. 
#withgritandadmirtion

Melissa
ps. Hiring help is the BEST form of passive income.  It frees you up to do things to grow your business.  Think about that for a minute.  Now go, crush your day.