My Top 3 Summer Reads... for Life Lessons
Summer. 

Beautiful Summer. 
Longer days, grilling out, beach days, hanging out with friends & family. 
And hopefully working hopefully just a little bit less. 
So picking up a book to read seems like the natural thing to do, right?
Umm, not really.  Summer at this home is a little crazier.  Kids are home WAY more and the business is still there.  So the thought of picking up a book, as dreamy as that sounds, would mean I would read about two paragraphs before I'm interrupted by baby #4 squawking because baby #5 wrecked his latest lego creation.  Only to come back to the page, re-read the entire page because I don't remember where I left off, to be interrupted by baby #1 asking if her nail polish option of hot pink or soft yellow would work better with her swim suite choice for the day.  Meanwhile baby #2 is wondering if she could get a ride to a friends house later that afternoon... after her chores are done of course .
Ahhh, You get the gist...
As a business owner, mama, and citizen of this world I realize I can't sit on the sidelines if I want to succeed.  So... to get my learning on, I usually listen to podcasts because they are usually shorter 40 min. or less,  I can get the full episode in on my morning walk and feel like I accomplished something amazing.   
But over the years I have read a few books with actual pages... and I'm going to share with you my top 3.   They all lean into the self help/motivation category.  Because, let's face it... I need all the help, motivation, & encouragement I can get!
#3 
Carry on Warrior is a book I read about 7 years ago.  The theme is that life is "Breautiful."  I read this book when I was up to my shoulders with little people, and just starting my business. Glennon's personal growth stories are shared with such humor & wisdom, that I felt like she was giving me a hug at the end of each chapter and whispering, "You can do it!"  Grab your copy HERE!
#2
If you haven't heard of Jen Hatmaker, let me be the first to tell you...she's my witty, brilliant, fun, mama of five, crazy real, Jesus loving twin sister.  Ok the twin sister part is not true, but everything else is. As a mama of 5 myself, and a business owner, I was completely overwhelmed with life. For the Love gave me the permission to "Say no" and evaluate what was really "on my balance beam." Her little thank you notes within in each chapter, will leave your sides aching from laughing.  This book is such a favorite of mine, when she went on her book tour, I picked up 10 for gifts and had her sign them all.  She's as lovely as they come y'all! Get your copy here!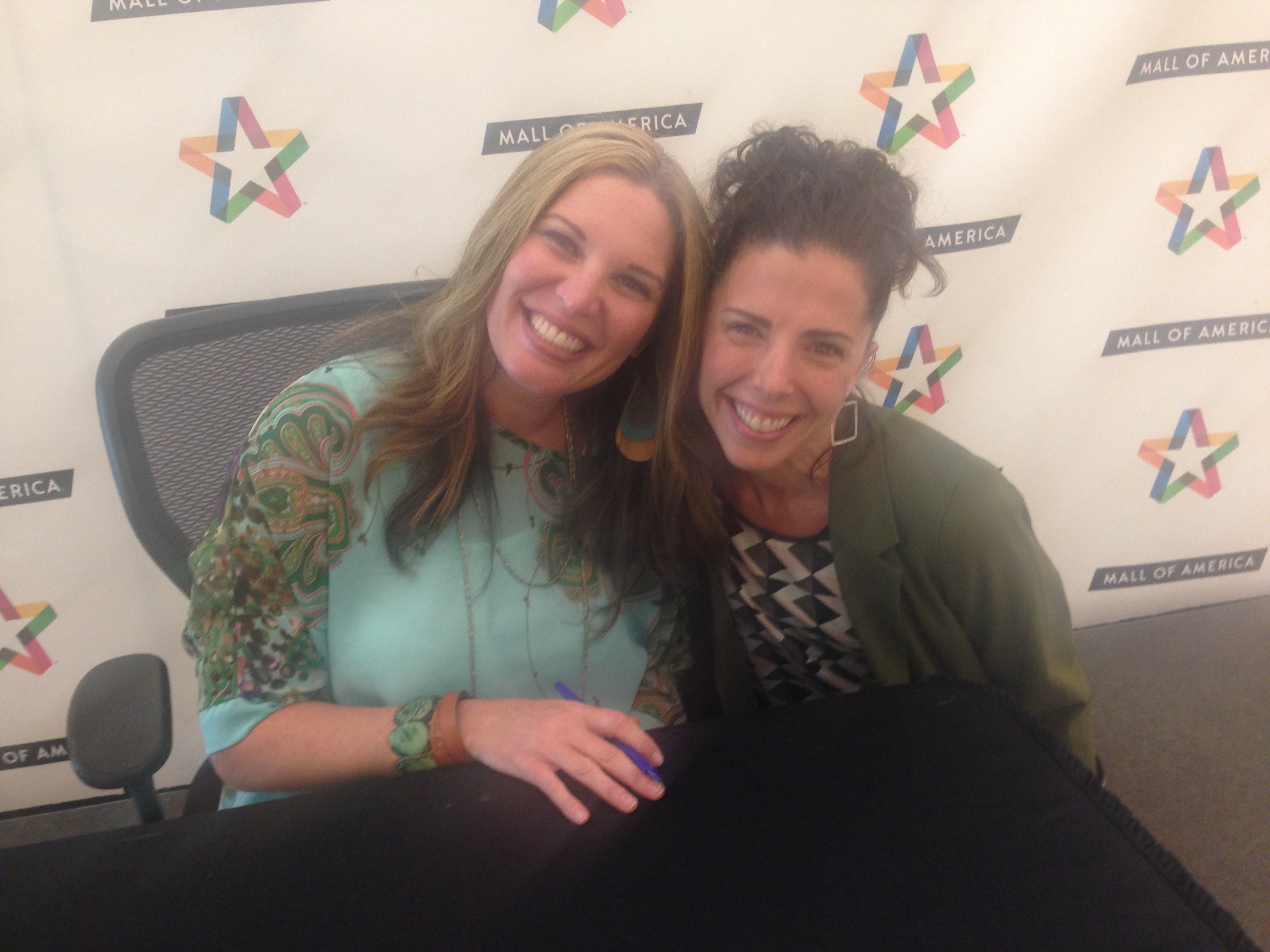 Earlier this spring, my sister gifted me this book via audible saying, "Melissa, you have to read it!  I thought of you the whole time! You're one of those people living your dream and you're gonna love it!"
When someone tells me, "you're gonna love it!" or "it was so good!",  I'm a bit hesitant to do, read, eat or watch it.  Sure, they thought it was AMAZING, but what if I might not.  And if I don't like it, we're both a little bummed. 
(And yes, I realize I'm now doing that to you)  
But here is my newest favorite!
#1 
But  You Are a Badass y'all,  I've "read" this book twice in a week and I'm telling EVERYONE about it. 
IT IS THAT GOOD! 
What makes those people really find success is not connections, money or great product or service. It's the DECISION!  A decision to jump all in, and do whatever it takes to make it happen. This isn't anything new to this mama, but Jen Sincero speaks it with such a no non-sense, bad-ass wit, truth and love.  So many amazing nuggets that I couldn't help but shout, "YES!"  A few pages, and you'll go, "yes... This is what I needed! Now I will keep on keeping on." Grab your copy here!
I recently splurged on a pair of cordless headphones, (which I highly recommend if you have not enjoyed the freedom of being unattached to your gadget) and since the books on tape have now become crazily  accessible (yup, I just dated myself there) there has been a lot more learning going on.  I'm kinda giddy about it. 
So please friend... what are YOUR favorite reads?  Please comment!  I want to read a record number of books this summer!